Quickbooks Accountant was developed by Intuit to facilitate an efficient and highly advantageous accounting experience. This was designed and introduced to the public with the sole intention of equipping accountants with the most favorable tools for an invoice, navigation, and overall work management. What sets Quickbooks Accountant far from other Intuit developments is its forward technology suitable for professionals who attend to multiple clients all at once. An additional advantage that this platform offers is the upgraded version released annually. Such brings innovation and new features in an effort to advance Quickbooks' functionality and to provide a seamless experience for users.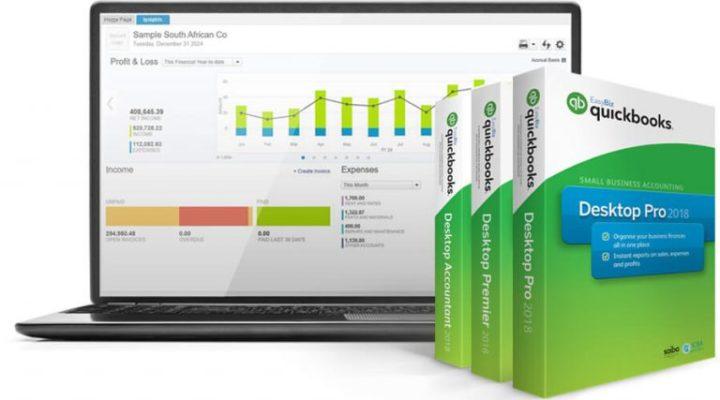 QUICKBOOKS ACCOUNTANT-FEATURES AND BENEFITS
Quickbooks Accountant is indeed a revolutionary program as it encompasses all pillars of accounting. It is armed with features like Document Center, which provides system storage for easier access to files. A user does not need to worry about overloading the storage since the program has a condense feature to minimize file sizes. This feature secures users with optimum accounting organization. Other interesting entries that the program renders are:
Calendar View- provides a comprehensive rundown of all the issued invoices and other pertinent duties.
Batched Time Sheets- enables multiple users to work on a file at the same time
Lead Center- thoroughly traces and secures leads
Though Quickbooks Pro is armed with similar functions, Intuit made Quickbooks Accountant a high-science program complete with innovative solutions. For one, a feature called Batched Invoicing enables users to invoice multiple clients. Such saves users from taxing work of providing separate entry for each. A function called Inventory Center redirects users to task history to which it can be organized according to users' preferences. These functions remain advantageous, but the most favorable benefits that users may enjoy are:
Email Journal Entries- allows users to send entries from Quickbooks straight to clients
Client Data Review- traces client-made miscalculation to prevent grave issues
Quickbooks Statement Writer- provides a work platform for financial statements
WHO CAN USE THE PROGRAM
Companies who use Quickbooks Accountant are guaranteed lasting productivity, mainly from its multiple user options. Such enables a maximum of five users to work on a specific document, that if all users are given similar access, all while possessing a license. Note that an additional permit is not necessary to wire the program to a personal computer or other devices.
CONSIDERATIONS
People who take an interest in using the program must consider several specifications, including compatibility. Quickbooks Accountant functions well with Windows XP, 7, or the Vista version. According to Intuit, the processing unit must at least meet the 2.0 gigahertz requirement. Ideally, 1 GB RAM is enough to facilitate the needs of one user, but it is highly advisable to use 2GB RAM when multiple people use the program. Other specifications are necessary for a seamless operation, including a 2.5 GB must be of free disk space, a screen resolution of 1024×768, and, most importantly, a stable internet connection.
What Is QuickBooks Accountant