Pros
Customization
Invoicing and estimates
Inventory management
Taxes
Bank reconciliation
Financial reporting and data
Project management
Online plus mobile apps
Data backup
Affordable pricing and free trial

Cons
Limited integration with other apps
No payroll add-on
Dashboard
Overview
Zoho is a very widely used bookkeeping system. It is a great choice for small to mid-size organizations. Zoho has a lot of unique capabilities that are represented by over 40 apps that can all work together to be the best support system as you run your business. This Zoho Books Review will go over the cost of this system, what it has to offer the users, and other aspects of one of the solutions created by Zoho.
Zoho Books is online accounting software. With a good set of tools and features, it is usually able to meet all the accounting needs of a small business. These include basic recording of business transactions, great invoicing and bill payment features, as well as inventory management. The software is offered at a relatively low price point, which further proves that it can be a perfect choice even for really small organizations.
Features
Zoho Books has many capabilities and tools that a business will find valuable. Let's go over the most important features in our Zoho Books Review. Using Zoho Books, you can:
Automate accounting processes
If you connect your bank and other business accounts to your Zoho account, all your transactions will be automatically imported. Then, you can take a look at them and just match them against your records.
All the key reports will also be available to you based on the accounting records in your Zoho account. In fact, there are over fifty reports that you can benefit from. As a bonus, they can be customized to your needs and exported for your convenience. Other valuable accounting metrics, such as quick ratio, can also be calculated with the help of this software.
Doing bank reconciliation, where you compare the information that you have in your Zoho Books records to the records that your financial institution has, is does not take as much time. This will allow you to find anything that was entered as a duplicate and anything that for some reason was not entered.
Send quotes, estimates, and invoices
Sending invoices and quotes to your customers is also possible. Once your clients accept the estimates, you can use the software to convert them into invoices, purchase orders, or sales orders and avoid reentering the information. The invoicing feature will give you professional-looking invoices and makes it possible to accept payments from your customers online. Your clients will appreciate the ability to view and pay all their estimates and invoices in the Customer portal.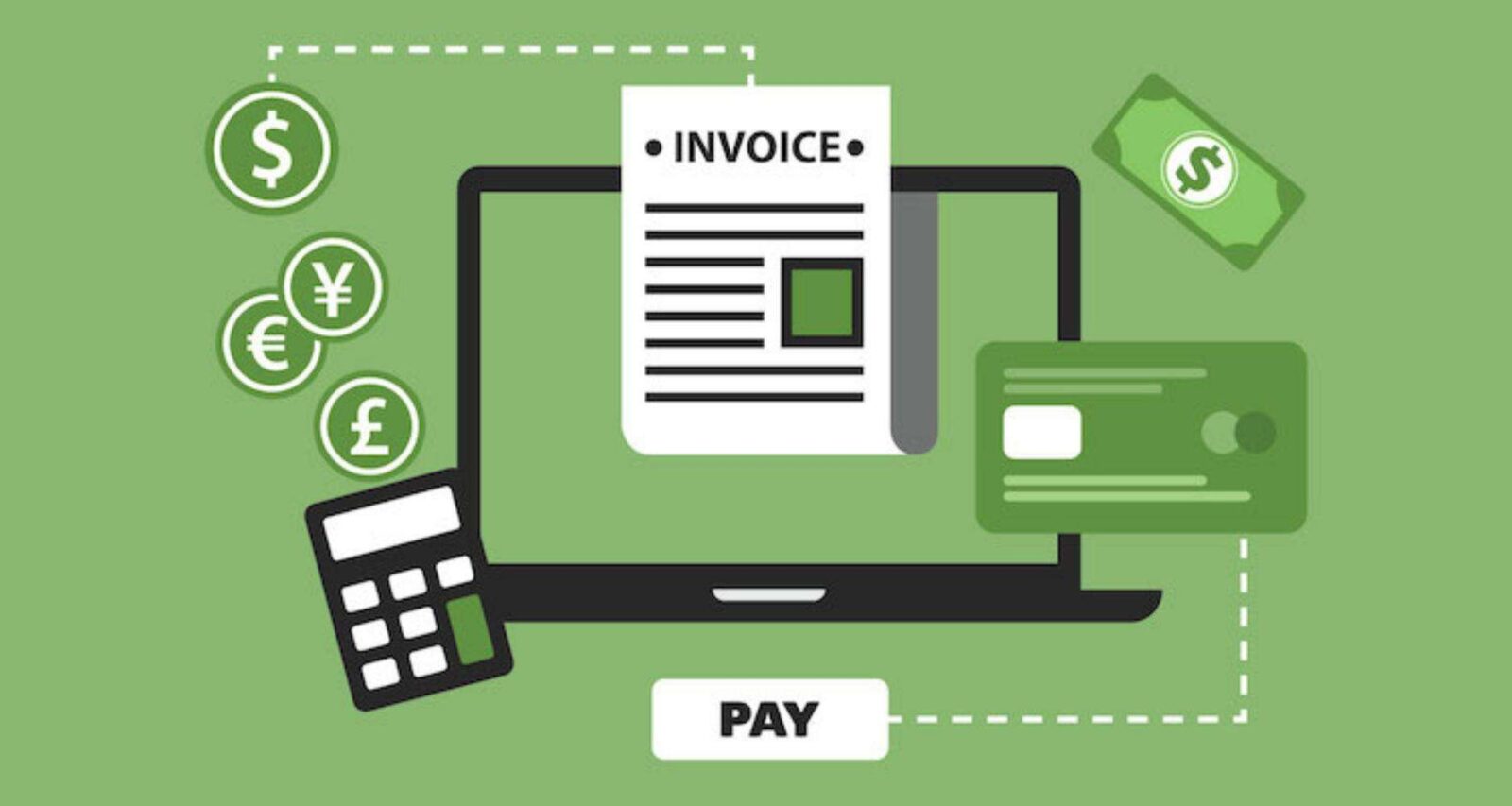 An ability to have all your suppliers, clients, and other business contacts stored in one place in a well-organized manner is already great. When you add to that the fact that it greatly cuts the time required to send invoices, estimates, and makes payments, this feature becomes even more valuable for every business owner.
Another great feature we would like to talk about in our Zoho Books Review is the ability to pay directly to your vendors right from the Zoho Books software. With access to all your business contacts, doing this will take only a few clicks and the transaction will be recorded in your bookkeeping records automatically. You can track which payments have already been made and what bills you still need to pay.
Although it is a relatively minimal inventory tracking feature, it is something that not all bookkeeping software offers. If your business involves large volumes of inventory that you need to keep track of, you can do it with Zoho Books. It allows managing inventory levels based on the goods you buy and sell and set reorder points of when your inventory needs to be restocked. You should keep in mind that Zoho Books follows the FIFO inventory valuation method.
If you are a business that is required to collect sales taxes, then Zoho Books software makes it simple to keep track of your sales tax liability. Unfortunately, you will not be able to file your sales tax returns through Zoho Books.
Integrate Zoho Books with other Zoho apps
As was mentioned before, Zoho is a whole business management ecosystem. It has an app for every business activity and needs. What makes these apps great is the fact that they can all work together to provide you with the tools necessary to run your business effectively and successfully. Just add the apps you believe you need at a particular stage your business is.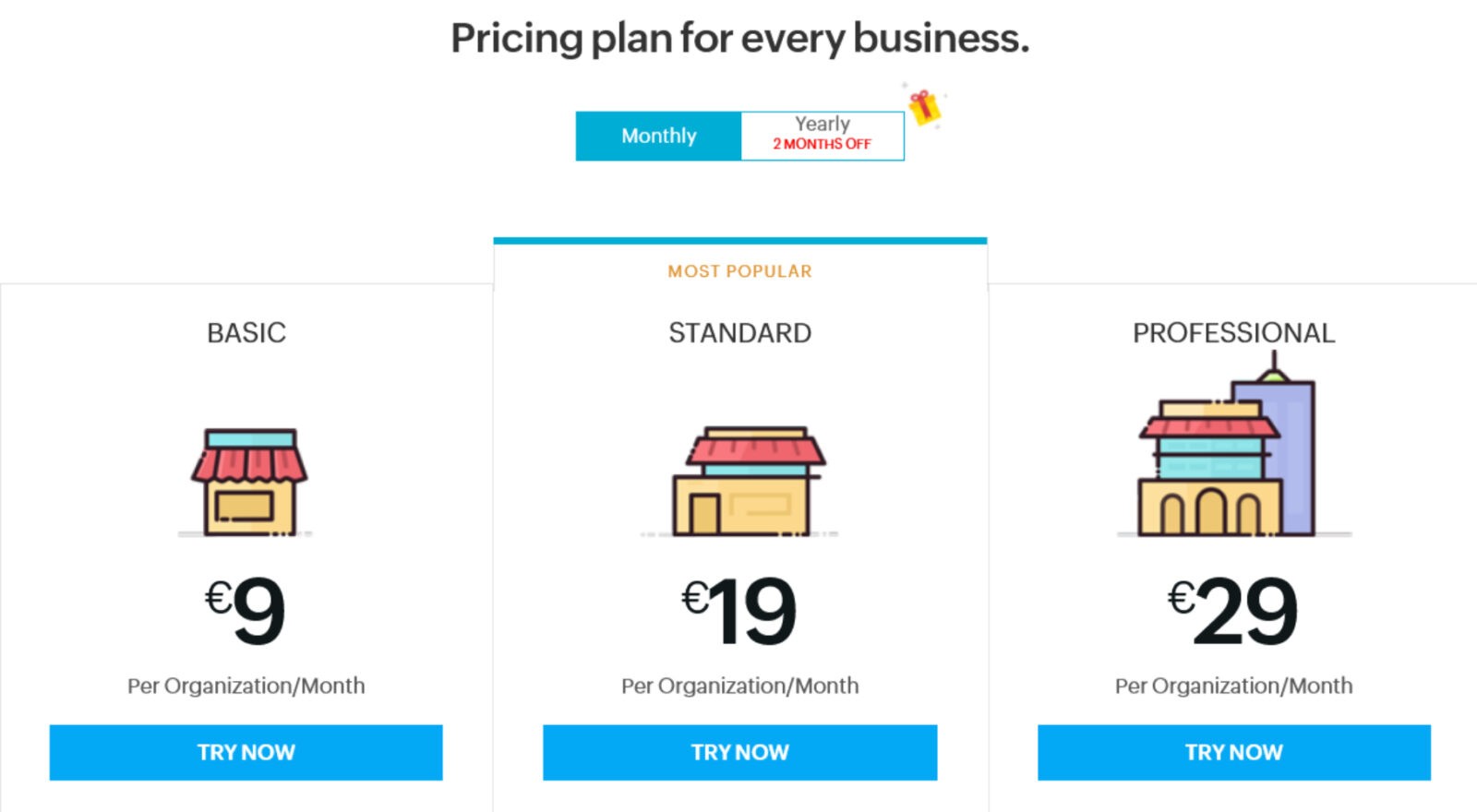 Pricing
Reading this Zoho Books Review, you might think that this solution by Zoho can be a good fit for your organization's needs. But what about the cost of using it? We are glad to tell you that even the most advanced package offered by Zoho will cost you only €29 a month. If you are a smaller business and/or would like to save on your bookkeeping software, then you should take a look at the other two plans.
The Basic plan usually meets the needs of most start-ups and small businesses. Moreover, it is something that every single business owner should be able to afford. You surely will not find a better deal for just €9 per month. There is also a Standard plan for those who need a little more features, such as being able to have more users and contacts. There are enough choices to meet the needs of different business organizations.
Customer Service and Support
The last matter we would like to discuss in Zoho Books Review is customer service and support provided by Zoho. It is nice to know that customer support is available around the clock with an exception for the weekends. Customers can call dedicated phone lines in the US, UK, Australia, South Africa, and Canada. There is also a possibility to send an email and chat. In addition, there are numerous support resources, such as webinars, forums, guides, videos, and FAQs.